Karen Harrod is an artist and graphic designer who owns Harrod Design and does murals, commissioned paintings, and hand painted furniture. Please email her!
harrod.k.g [at] gmail.com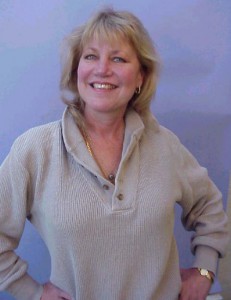 Karen served from 1975-79 as the award-winning editor of The Florida Naturalist, the magazine of the Florida Audubon Society, a publication she later rejoined (1992-1995) as director of art and advertising. While editor of The Florida Naturalist, Karen's paintings and illustrations appeared frequently in the publication. She was hired to illustrate a now-famous guide to turtles, Jack Rudloe's Time of the Turtle, published by Alfred A. Knopf.
From 1983 until 1985, Karen was editor of Zink Publishing, Inc.'s magazines in Florida including Office Guide to Orlando and Discover Orlando. In 1985, Karen was retained to paint a triptych of Florida wildlife that was displayed for many years in the front lobby of the Park Center building in Maitland Center.
The Wekiva Springs State Park gave Karen an artist's showcase in 2008, the same year she was the Artist of the month in August at UCF's main library. Karen has been teaching art privately for over 20 years.
Karen has judged shows for Sea World, Altamonte Springs Library, Ridge Art Association in Winter Haven and The Heritage retirement home in Sanford.